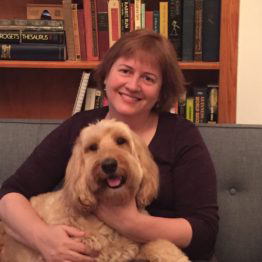 Jennifer first became interested in animal behavior as a journalist. In 2004, she graduated from the inaugural class of the ASCPA's Dog Training Program in NYC and founded Big Apple Dog School.
In 2006, she earned national credentials as a Certified Professional Dog Trainer (CPDT-KA). And after more than a decade of offering group classes, private training, behavior consultations and seminars on everything from puppies to aggression, Jennifer decided to specialize in one of the most difficult areas of behavior modification — canine separation anxiety.
In 2016, she became the only New York City trainer to be credentialed as a Certified Separation Anxiety Trainer (CSAT). Jennifer's thrilled to focus exclusively on helping clients and dogs find relief from this heartbreaking condition.